This blog is about finding that true love, even if you have a loving and caring partner, spread this to someone who's been suffering from a bad relationship, a loss or have been lonely. Everyone has true love inside them its sharing that love and finding the right person is a journey full of lessons and hurdles to overcome. There is no right or wrong there is just is love.
After some of my own personal challenges with diabetes, where we have to deal with change, fear and sometimes acceptance. Knowing that you could die from hypos or the sugar highs, you soon realize that life has to be lived in the now, you learn to cope with what you can't change, but we also learn that solutions can be found, if we keep positive, never give up! Give others the chance to help you, and most of all give yourself a chance to help yourself by stopping and taking the time out to look after your own needs and wants. We can't help others unless we help and support ourselves!
The saying givers gain is true, only if you give back to yourself. If you need help to get the balance back and find that happy medium in your life by putting yourself first, when we take back that control, we are ready to find that true balance in life and hopefully find that true love of an other.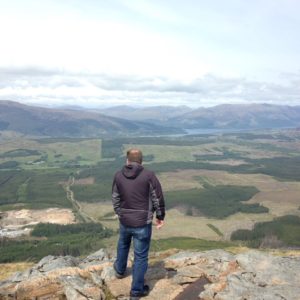 Living on the edge of life, can be inspiring. We can all jump into something without thinking of the consequences but we all have the power within to take a step back from the edge and enjoy the view, we should only jump of the edge when we know it's right and we have a parachute to soften the landing, so we can also enjoy the journey on the way down. This is me at the top of a hill in front of Ben Nevis where a lot of folk jump of in a parachute, made me think about my life and how nice it would be to take a risk again when i was getting over a relationship.
Wild flowers remind us that beautiful things can happen even in hard to grow areas, all they need is a little light and love.
Spread some light and love today to those in your life going though the darkest challenges life can bring us at times. When we send it unconditionally with love, they then can see it's possible to recover and flower again!
This was flowers I was drawn to and took photos of before a reading I did with someone who lost her husband and she was still very young and needed to move forward, a rose is a strong beautiful flower but has thorns that can hurt you. But we still move on!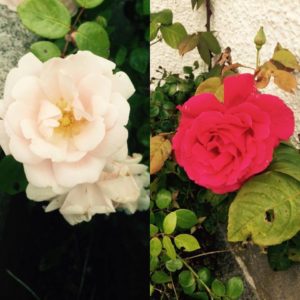 We can all stand alone on the top of a mountain and look back on the journey there, at times we feel like giving up, we feel the pain, we lack the resources and energy to carry on, then just as you feel you want to give up some stranger you don't know comes out of the blue and offers you help a drink and bit of food.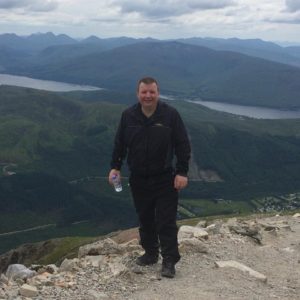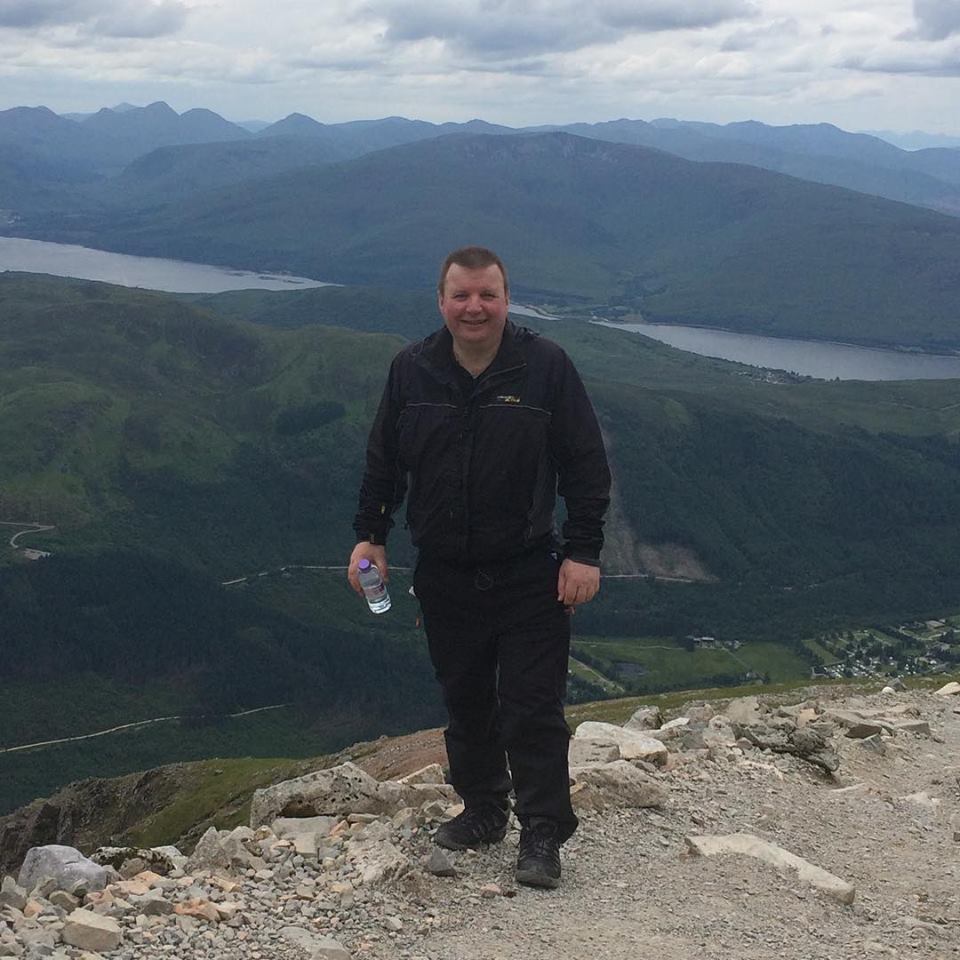 Life gives us what we need we just have to learn to receive as well as giving out. We all have mountains to climb some bigger than others, you may have to regroup, think again, go a different route but when you finally achieve it after learning the lessons on the journey there, we then feel we can climb a bigger one and have the strength to reach the top every time.
If we believe in ourselves others will believe in you and help you on your way. Never allow that big mountains in life we climb, to defeat you. Allow yourself the time and energy and most of all the love from others to drive you to the top!
When I was working on the Psychic phone lines on National TV, one of the most common questions was what will my next partner be like? what do you see? The fact that as a psychic, we only see possibilities and options there is never any guarantees, this made me question why so many people fail to learn from past mistakes? What could I do to encourage success in relationships?
The first thing we need to accept is you need to work at it, don't give up, people change over time, it a constant change, learning and when it works, its beautiful to see and feel.
 Your time is very important and as we get older we value our time more!
My Time
My time has a value and worth.
My time is given wisely.
My time goes to quick I can't catch it.
My time is wasted by others.
My time has been lost.
But your time has come and your time is now.
Put down the phone and all the other time consuming devices.
As my time is mine to use not to waste on others who don't value my time.
Spend time with yourself and listen to yourself, make time today
If your seeing people who waste your time then its time to move on, those who say yes, we will do this and that and don't, are not worth your time and energy.
Not every woman or man you meet will become a lover, but they could become great friends, who have friends also, that could become a lover. If you keep meeting the same type of partners and it doesn't work out try going or doing something different, you wont meet your dream partner in your local pub if you been with all the available women/ men and find there not for you.
I was also told by a wise woman," rejection is gods protection." so don't take it to heart.
Ask where can I go?
What type of person do I want to meet?
Where do these people go?
Am I confident at asking people out? If  not how can I gain confidence?
Use positive loving affirmations to gain confidence.
Relationship Affirmations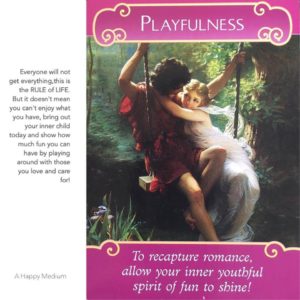 I have happy relationships. Positive Daily Affirmations for Relationships
Examples of positive daily affirmations for relationships include:
1. I am a confident and positive person, and confident and positive persons gravitate toward me every day.
2. I know who I obviously am and what I like in personal relationships.
3. I am attracting powerfully positive and healthy people into my life.
4. I am caring, smart, supportive, loyal, and fun to be with.
5. I feel completely at ease and comfortable with all types of people.
6. I am winning in all my relationships.
7. I am a positive and valuable contributor to my relationships.
8. I possess complete ability to articulate my thoughts and feelings to everyone, and I express myself wisely.
I found this tool a few years back and its a useful tool to help in seeking that dream partner.
This tool helps you imagine the qualities of your dream partner. By making a quiz about your dream partner you can create a

clear picture

of them in their mind.
When you have finished, you will have a

list of the qualities

you would like in a future partner.
Then, when you meet them – you will be able to 
recognize
them straight away!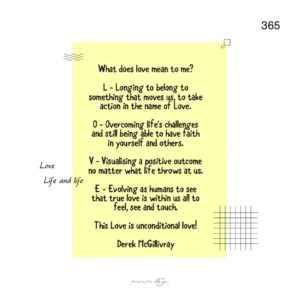 Part II is often the part people overlook.
Replace "He" and "She" below as appropriate.
Part I: Questions To Discover Your Future Partners Qualities
What qualities do you want your potential partner to demonstrate?
Think about your answers to these questions to get some ideas:
"How does he make me feel

special

?"
"What does she do when I'm

sick

in bed?"
"How does he show

affection

?"
"How does he

treat

me in company when we go out?"
"How does he make me

laugh

?"
"Her most important

quality

is …"
"The

best

thing about him is …"
Question
: "How does he

treat

me in company when we go out?"
Qualities
: He is

respectful

,

attentive

and

kind

.
Love is not what you

get

, but what you

give

.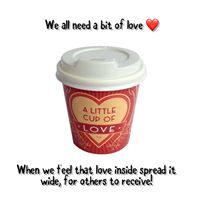 Now write down the qualities

you

will bring to the relationship.
Part III: Identifying Your Partners Qualities
In Part I you wrote a list of the qualities of your Future Partner.
But when you meet someone,

how

will you know if they have those qualities?
Now, write down examples of how they will

express

those qualities and what

actions

and behavior will

demonstrate

those qualities.
Question
: "How does he

treat

me in company when we go out?"
Qualities
: He is

respectful

,

attentive

and

kind

.
Behavior
: He is

attentive

and

considerate

to me, and

kind

to the waitress."
A card reading is a great fun way to look at your options, whether is a tarot or angel card reading I feel it does help to make your mind up.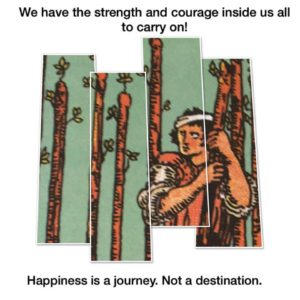 Life is full of choices, we can choose to remain positive though the tough times and find the strength to carry on, by doing so we encourage others to do the same. We can all remain positive and find that belief in ourselves that nothing stays the same and your time will come, if we keep dreaming of a positive outcome in time that dream will come true!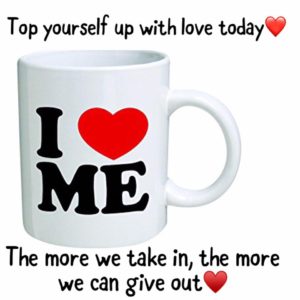 Don't let life's challenges, stop you from loving yourself, others can put you down, or make life difficult. We can't change them as they can only change themselves, but we can top ourselves up of love, if the love has stopped coming as we all made of love 
❤️ So stop procrastinating, get that cup of love, breathe and let go of what no longer serves you, anger, hate, etc and think of the new opportunities in the now and ahead, embrace the love inside and keep spreading true love to all!
If you need help, book a session with Derek! Click here to set it up!