Life Coaching with Derek McGillivray
I am often asked what is my Life Coaching all about let me explain now.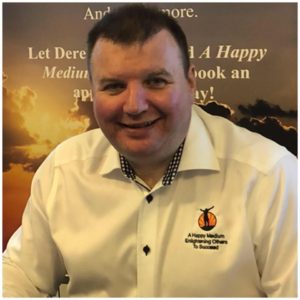 My intuitive life coaching sessions are for the purpose of helping you with any challenges that you may currently have or are facing. I also use my skills and tools to help you help yourself, whether it's spiritual guidance, relationship advice, employment advice, goal setting, loose wieght, overcome fears & phobia's or just general guidance in life.
I hold a Diploma in Life coaching, have a great track record of assisting my clients achieve their goals, with my experience of business & personal mentoring and industrial relations, I can be that neutral person that can see the issues and challenges with in your personal life or the organisations you run or work with, that you cant see and assist in achieving solutions that can move you in the right direction.
"I love helping people help themselves, to be unsuccessful is not an option, to achieve success is my only goal." DMcG
Derek recently won an award for his life coaching skills.
To see more inspiring positive quotes from Derek click here
Each session is tailored to your individual or companies requirements. The sessions can be done face to face or via Skype etc.
The benefits of these sessions are that you can talk in confidence, let of steam and look at solutions to achieve the success you truly desire.
Let Derek help you reprogram your brain to be more positive and achieve more happiness and success.
Telephone 0746 8119635
Some great savings if you book sessions in advance save £25 for 3 session Click here.
Save £50 for 5 Life Coaching/ CBT/ Hypnotherapy sessions

Click here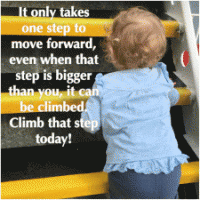 I absolutely love working with Derek & everything he has told me in terms of his psychic ability, has been absolutely spot on in years I have known him. He has been a great support in helping me develop and grow my business, Feel Good Fitness, Oban, giving me the direction I need. He is always first on my mind when I know I need help. He allows me to think clearly and take a different angle on things and deal with tough decisions. I have recommended him to many friends, and they are never disappointed. Laura Carmichael.
I have had a many sessions from Derek and found his psychic abilities and natural intuition to be fantastic! His life coaching skills are unique and inspiring and I would recommend anyone to have a reading with Derek or his life coaching! Wendy Simpson

Find a happy medium in your life and learn to set S. M. A. R. T. Goals for the future with my life Coaching program:-
Looking forward with positive thoughts and DELETE the negative thoughts.
Spring Clean your Thoughts workshop.
Get Motivated.
Starts 10 am Saturday 29th Jan 2022 this is first of many workshops to come on Personal & Spiritual development at Sole retreat Back door of 7 Mayne Road Elgin, parking available enter from south Street.
Life Coaching Workshop, by Intuitive Life Coach Derek McGillivray let him help you find A Happy medium in your life.
Change what makes you sad whether relationship, financial hardships, stresses, the wrong job etc… Get rid of the limiting beliefs you have.
Let Derek help you with some great tools, CBT, mindfulness, learn to put yourself first with advice and years of experience of life coaching & business mentoring.
Get that balance back in your life and learn to set S. M. A. R. T. Goals for the future. Don't just talk about it, Do it!!
Click link below to book, spaces are limited
https://www.eventbrite.com/e/233462311057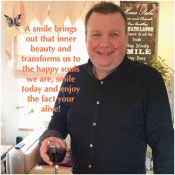 I have been also trained in Cognitive Behavioural Therapy, basic and advanced Counselling, Hypnotherapy, NLP, and have attended many workshops around the UK always continuing to learn new tools and develop programs to suit you grow and move forward, I have given guidance professionally for a number of years, helping clients from football clubs, gyms, oil industry, charities and many others to determine the causes of problems and how to deal with issues in a proactive and compassionate manner. I have given talks and ran workshops on positive thinking, worked on national TV and given live sessions on air.
I have developed a manual to help you succeed, its full of tools to help you achieve your dreams. and you can down load it here  Derek's Life Coaching Manual
Derek has also developed and online School A Happy School
Here's what some customers said-
"Derek is one of the kindest and selfless people I have met. He has the balance right in being able to support someone, recognize their pace and readiness for change, and the ability to tailor his approach accordingly to gently move them forwards. Having gone through a huge amount of personal change and self development, this has developed his empathy skills. He is a skilled coach and counsellor who has the aptitude of being able to see things from a variety of perspectives. With his happy go lucky nature he builds rapport quickly and puts those he works with at ease."  JM.
"Derek is a high level professional who delivers incredible results, showing how his expertise can pass boundaries. It doesn't matter how many thousands of miles there are between him and his clients, which is my case."
Edgardo Cabrera
Regional Principal Partner for Mexico and Central America at IMC International Management Consulting International