I offer psychic consultations as follows;-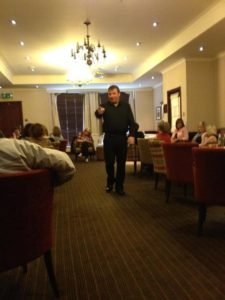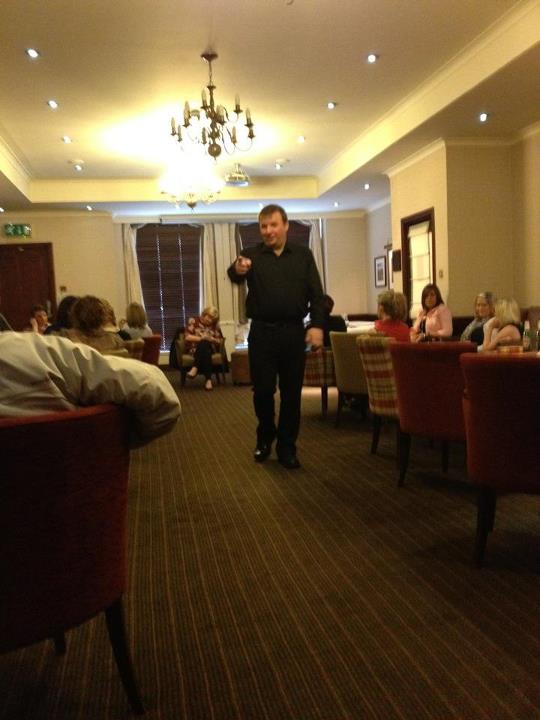 One To One Party or Group Events – minimum 6 people 
By Telephone/ skype /MSN /on web cam. Card readings, mediumship, etc 
£45 per 30 min session. A £5 deposit is required when booked online
Gift Vouchers can be bought anytime and will post them free of charge.
Parties etc require a non refundable deposit of £50
Book here now!  or text 07468119635  send email

All pre booked readings/sessions cancelled within 24 hours of appointment will be subject to a full charge.
We had derek visit us at the White Horse Inn, Balmedie. What a fab night! Derek was very insightful and connected with a number of people from the audience. Our evening was an entertaining one and Derek certainly got the balance right, he was amusing and geniune showcasing a variety of his skills including numerology and regression. A great night all round. Thanks Derek.
The staff from the crofters bar Fort William came to the office for a Psychic night with some group dems of mediumship, healings, card readings, and some had 1-1 readings. this is what they had to say:
"We had a fantastic night. Derek made you feel so comfortable. It was a great night to have with friends. Derek explained the readings so well. Looking forward to the next one."
Looking for something different? Why not try a psychic party in your home, workplace, Halls, hotels etc… 10 mins of open readings, dems of mediumship, healing and past life meditations. interactive psychic games, all for £10-£20 a head, full private readings can be given before the party.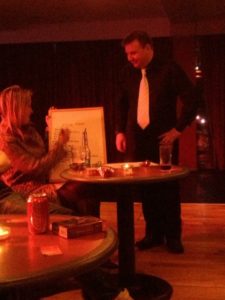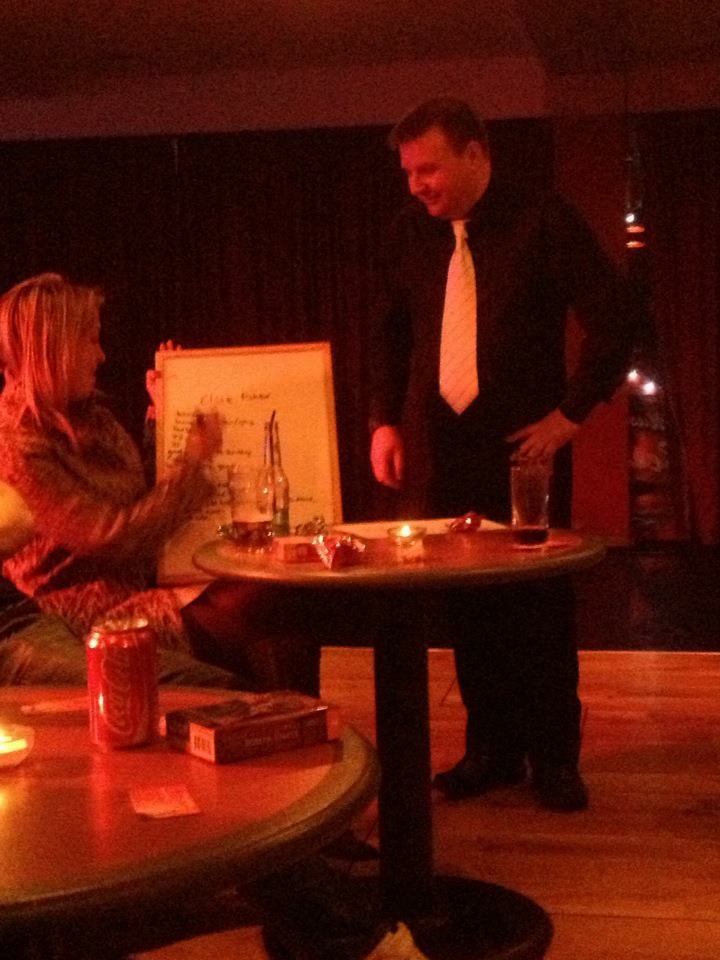 Had a fab time tonight. Couldn't believe how spot on you were about everything. I have many friends who'd like to see you. Is there anyway I can book a "party" at mine? Thanks E
Derek can be hired for events, festivals, charitys, dinners & lunches.
At his floor shows he demonstrates mediumship, numerology, psychic development, Aura reading, past life regression, spiritual healing and cannels positive thoughts from the higher self. He has Oracle cards, angel cards and fortune cookes on the tables, where the audience can read them and get positive comments etc from them this has been very popular as audiences feel they get something. Its great for the hotels etc as clients stay over have food and drink and often stay in the bars longer after the event which's makes his floor show very attractive on quiet night's.
Contact Derek for more information on 07468119635
Thanks Derek for a great night. Very successful and hope to organise another Psychic Night again with you soon. Good reviews from everyone who attended and especially loved the medium side of it. Found the Angel cards and fortune cookies were a great wee added extra!! Kind regards Reception Royal Hotel Argyll Square Oban.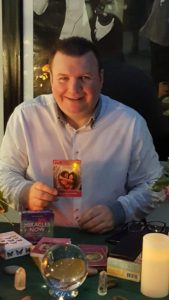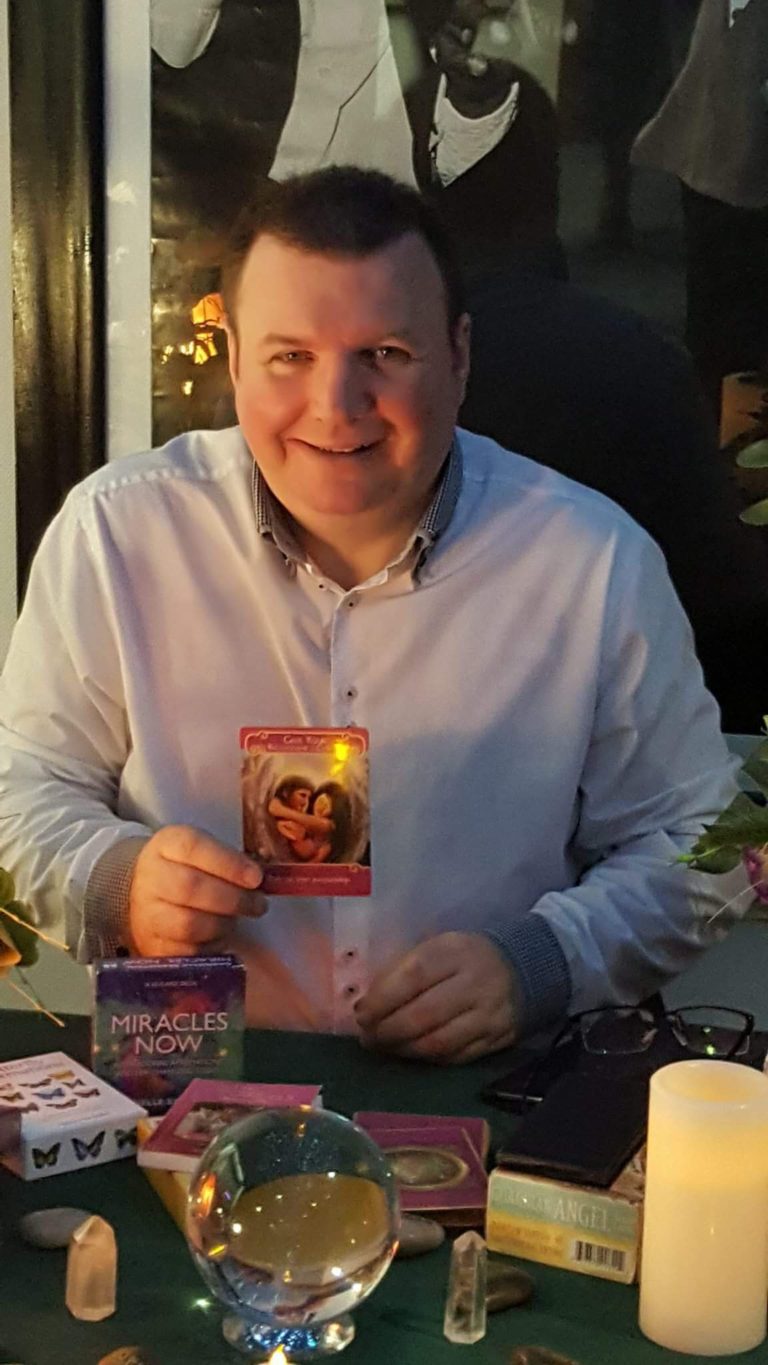 Thank you for giving your time to do the physic presentation show to raise money for the Thomas Cook Childrens Fund everyone here really enjoyed it and many of the guests are still talking about it and some who weren`t here at the time have asked if you are doing another one.  We have had fantastic feed-back from guests and Thomas Cook representatives who had individual readings, one phrase keeps cropping up "absolutely amazing", you have helped so many people whilst you were here on holiday, thank you once again.  Hope you can come and stay at Selen 2 Hotel Turkey again soon so that we can again organise another charity night – great entertainment and something completely different for our guests.
Take care, hope to see you soon.
Colleen.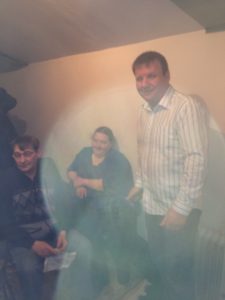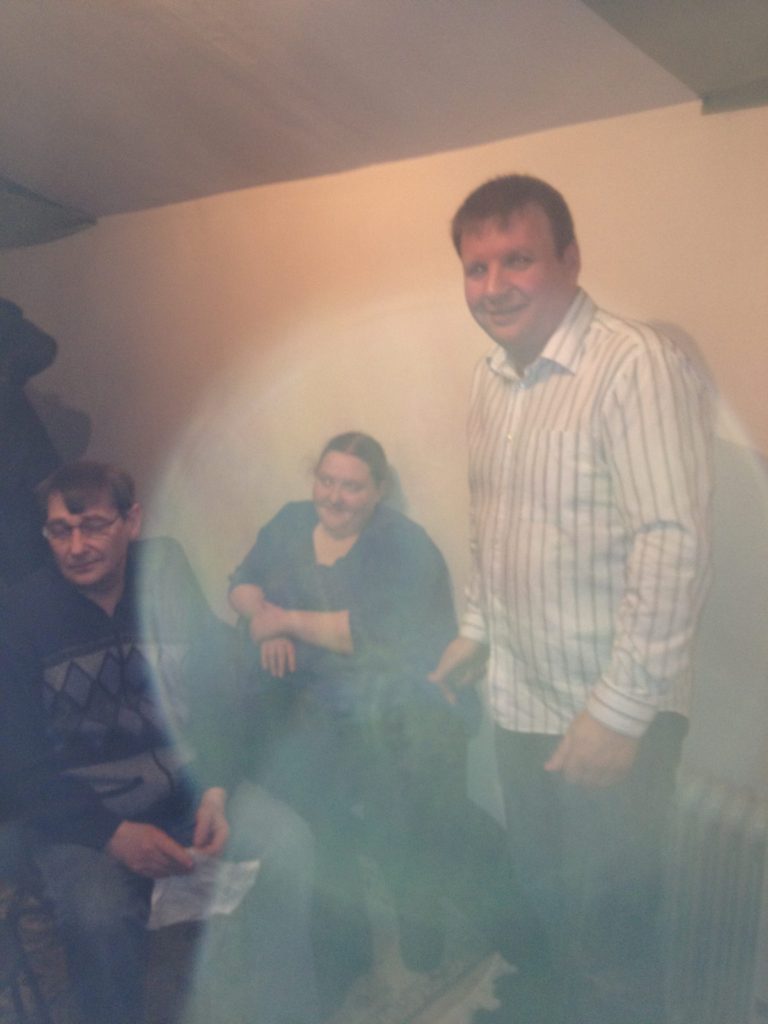 Psychic Evening Selkirk.. many thanks for coming all the way down to our lovely Border Country to demonstrate your amazing psychic abilities,the personal readings given to friends and family have been very accurate. You brought peace of mind and a smile to many knowing their loved ones are safe and well. Bradley has now gone back to rugby and will keep his shoes on when returning home from a night out, as for the minor car accident they had kept it secret from their mother there is nothing like a psychic evening to find out the truth !!! As for my own reading watch this space for things coming true!! Can't wait to see you again for a few more days of surprising people. Your pure dead brilliant. E B
Photos have been taken of Derek at events which have shown up stuff and the energy around him.
If you would like to add Derek to your event please Book here now!  or text 07468119635  send email