Award winning Life coach, Reiki Spiritual healer, Psychic Medium and much more, Derek McGillivray talking about how he got the name A Happy Medium from his office in Aberdeen.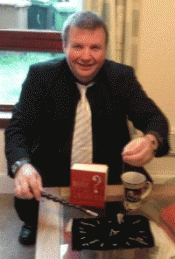 I have been described as not just a very popular Psychic Medium but also a dynamic and professional individual with proven and successful management skills. A tremendous enthusiasm for  life and work and an ever-more varied portfolio of expertise, people management, sales and marketing, with experience of motivating, mentoring, life coaching, staff and clients. I have been involved in Industrial and public relations, where I developed excellent communication skills. I am an experienced organiser within the local community with a can do attitude.
Empowering people to help themselves and achieve their goals is something I enjoy. Like to be diplomatic in my approach and deal with each situation in a compassionate but decisive manner. Quick learner and strongly believe in a positive mental attitude to life.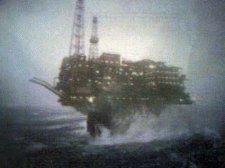 Through my work in politics and trade unions I found that I could tell how people felt and on occasion, how they thought. I have faced  many challenges in life. From a young age divorced parents, loss of a brother to suicide, loss of work mates not just 1 or 2 but lots from helicopter crashes to oil platforms blowing up (Piper Alpha in the north sea).  My brother Graham was due to work on the Piper Alpha but I persuaded him to take his time off, and wait till the next crew change. This saved his life but he was badly affected by the loss of his work mates and this had negative effect on his  state of mind. Sadly, Graham took his own life at the age of 26.
One of the helicopters that crashed was going to the Brent Spar. I was supposed to be on the Brent Spar working as a night cook but was moved to another platform because of my Union activities. The person who replaced me died in the crash, one other work mate survived and that was his second helicopter crash.
The other helicopter crash happened a few years earlier when I worked on the Brent Charlie. The Chinook Helicopter crash had a big effect on me. There was no satellite TV then, everyone talked to each other after work and you made some great friends. I knew about 20 people who died on that helicopter the same one I had flown on the week before. The day we went back to the Charlie was a sad one also as one of Drill crew died on the drill floor.
All these events motivated me to improve the safety and working conditions in the Oil industry. I was soon elected shop steward and then went on to come the Branch secretary for the TGWU Offshore Oil workers. I have spoken at national conferences, appeared on TV took part in a major dispute which unfortunately spoiled my chances with certain oil companies. My efforts however resulted in being voted Aberdeen young trade unionist of the year in 1991 after campaigning for improved safety in the offshore oil environment.
"Success doesn't always mean being rich or having lots of material gains, success to me means doing something now that has a positive effect on the greater good of us all. As what we do today affects what happens in the future"
Through this experiences of loss and hardship, I discovered some sort of strange gifts that helped me cope.
"No matter how hard it got I somehow had the strength to get on with it.  I would always turn the negative into a positive and saw the problems as challenges. With this attitude I was drawn to people, books and other things that would help me I just trusted this and went with it felt like I was being helped in many ways"
I remember going through a really bad time in my life then, I was not happy in my marriage not working felt stuck as I was lying in a hospital bed with a really sore back and wetting myself just been told I could be paralysed if I don't get an operation now, this was my wake up call, I knew then that I had to get fit again and get rid of all the negative stuff I had in my life at that time, be thankful to be alive and start living in the now again.
I asked for help and it came again in many ways, I thought I was going nuts seeing things, dreaming stuff and hearing voices. If I told anyone then they would of thought I was nuts, my brother was like that before he took his own life, so you can imagine what I was thinking but it felt like a loving energy had come into my life and I was feeling motivated again.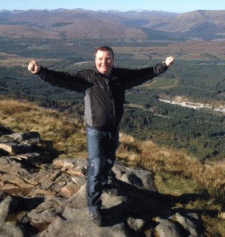 I got out of hospital got a great new job working with one of the big oil service companies in Aberdeen at a high level, took the very hard choice of leaving my wife as we were both unhappy and hence the start of my spiritual journey.
I soon joined a spiritual church as it was the only place that dealt with mediumship and found I was not strange and was guided to develop my psychic and healing abilities the rest is history as it grew stronger and stronger after that.
But hey that was in 2003 and look at me now after taking control of my own life. I may not be as well off, as I have had to move about until I settled back home in Fort William, for a ferw years with my two young kids Jason and Vicky. I even got involved with the local football team and some local charities, I took on the challenge of helping the worst team in Europe, gain back some credibility helped raise the profile of the team but have never been happier and if I can do it anyone can.
I had an other lovely wee girl Layla who now lives with her mother in Oban and I continue to see her as much as I can, my oldest two have now moved on, I moved back to Aberdeen. Then linked up with my now wife, Angela McGillivray who is also a therapist and we both now live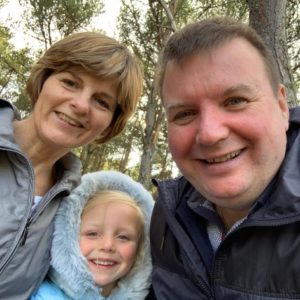 and work in Elgin
I have developed my spiritual gifts to a high standard and continue to develop my abilities by attending further training at various spiritual centres around the UK.
Qualified as a Past life Therapist and hypnotists. Also had counselling, life coaching and mentoring training which is used to help clients through difficult times.
Nicknamed A happy Medium by friends and locals I am still the happy go lucky Derek but with a serious side using spiritual skills to help many folk to help themselves.
We recently moved Offices I now work full time along with Angela. Based at the Sole Retreat, 7 Mayne Road, Elgin 
Gaining a great reputation among locals in Moray and surrounding areas, still go back to the Highlands and other areas in the UK 
I am also a fully trained Civil Celebrant more info on that – A Happy Ceremony
I discovered that some of my late highland relations also had signs of psychic abilities and that Scotland has a history of mysticism.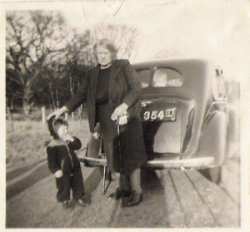 My great Gran Mary MacKenzie was said to have shown signs of psychic abilities the MacKenzie Clan are linked to the Famous Brahan Seer more info can be found on the Clan wed site www.clan-mackenzie.org.uk
I am not tied to any faith . I do however believe in life after death and the holy spirit I was brought up within the Church of Scotland and continue to attend services in that church I do attend services in other churches. Being Spiritual does not tie you to a church or a belief it is a way of life.
I am fully insured and hold memberships in various recognized organisations.