Booking Page & Price Lists
We are following the government guidelines, and with strong infection control. We need your email and mob number so we can book you in and log you for track and trace if we ever need to. You will wait in your car until we can come and get you when you arrive. Please pay by bank Transfer or PayPal beforehand as we cannot take cash just yet. If you do not have a car, please call when you arrive, and you will be let into sole retreat please enter from our back door.
We hope you are all keeping safe and well. You can book a Zoom session from our booking system here, a link will be sent to you in your booking confirmation and reminders, You can now pay by bacs or paypal (You do not need to be a paypal member just use your card) for bacs put in the coupon code PAYBYBANK we will send you our bank details.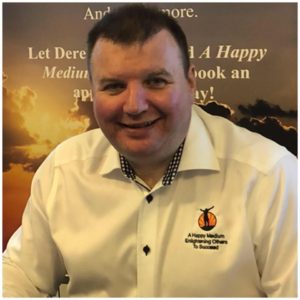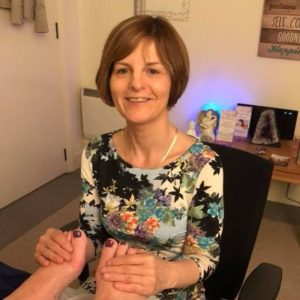 Derek McGillivray & Angela McPherson are based just now in Elgin, at the Sole Retreat, 7 Mayne Road, Elgin, IV30 1NY
Enter from the Back Door, there is a car park from south Street and we now have disabled facilities.
We also take bookings in other areas, such as Aberdeen, Lossiemouth, Inverness, Fort William.  When doing events etc, we often have availability in that area. Check our events page.
When booking online choose the service or treatment, click the dairy for your area, set time zone, click on dates available.
Please make sure when you book your appointment with Derek McGillivray ( A Happy Medium ) or Angela McPherson (Angel~A) you can make the time booked as you will be charged as per our policy, you will have a choice of paying a deposit or the full amount, you don't need to be a MEMBER OF PAYPAL. Just choose the calendar for your area, for phone/ Skype sessions etc choose the Elgin one. Any problems please text or call 07468119635 or email derek@ahappymedium.co.uk you can also contact Angela direct on 07967232118. email angela7sr@btinternet.com
Take advantage of the new Sole to Soul offer 30 mins with Derek and 30 mins with Angela for £80 
also if your signed up to our newsletter (Just Connect with Derek for News & Updates at the bottom of the page)
 Derek's Prices.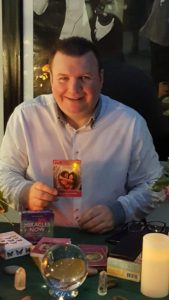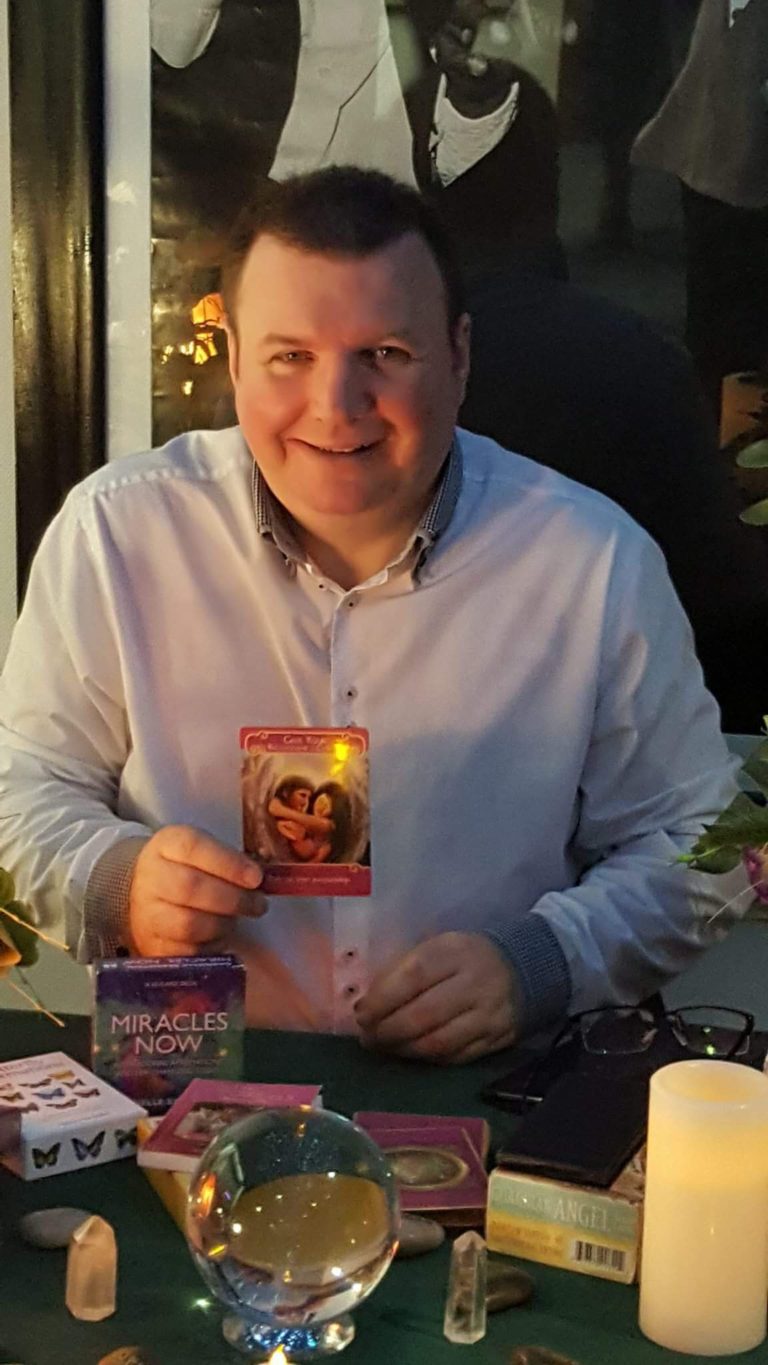 Psychic Sessions, Card readings, Mediumship, Spiritual Development etc £45 for 30 mins or £75 for 60 mins
Life Coaching,Counselling, Hypnotherapy, Etc  All £75 for 60 mins
Past life & this life regression £75 for 60mins
Mentoring £75 for 60 mins
Spiritual / Reiki healing/ from Derek £50 for 45mins
There is discounts for OAPs and long term clients. Contact Derek for info on 07468119635 or email derek@ahappymedium.co.uk
or Call 07468119635, email derek@ahappymedium.co.uk and we will post them out to you.
To book tickets for Events
Info on workshops or events
Angela McPherson of Angel~A Complementary Therapies, Price list
Foot Health/Care Price List
Initial Foot Health treatment 45 Min (including consultation and relaxing, therapeutic foot soak)  £30
Follow up Foot Health Treatment  30 min  £25 (If longer required for a more intense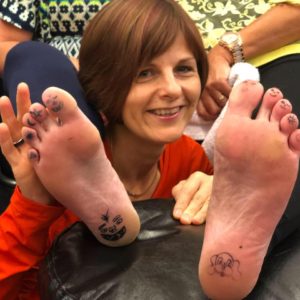 treatment, an additional £5 will be charged.)
Reflexology  30 min £35
Foot Health Reflexology 60 mins  £55
What does a foot health/care session involve?
Relaxing but therapeutic work done on the feet to ensure the feet feel well and comfortable when walking in foot wear.  Nails cut, filed, issues with nails, hard skin and any other general foot health issues that need attention. Each session includes a relaxing aromatherapy foot soak, followed by treatment and completed by foot massage or reflexology.
Foot Whispering/Foot reading/ Foot medium £75 for 90 mins
Foot Whispering sessions includes relaxing reflexology, with use of Angel cards and illustrates how our feet are not just something to cover up with shoes and socks! Once tried, never forgotten. Now also working in Aberdeen and taking bookings. you can book online.
Fertility & Pre-conception Reflexology, £45 for 45 mins
A holistic and complementary approach to help couples with pre conception and fertility, which involves working together, setting out a treatment plan that is personally suited to their life style and well being with reflexology as well as other complementary mediums, which will help bring balance and support in the aim of conception. On going support and treatments will also be carried forward should conception be a success.
Detoxology/ Full body detox £45 for 45 mins
A fast, effective and uplifting detoxing treatment to help support over indulgence, (post holiday, Christmas, etc), weight loss, muscular tension fatigue and low mood. A combination of reflexology that focuses on detoxing and balance of the body, combined with the use of the Bio Energising Foot spa and further detox foot pads as an option.
Can be combined with a full body detoxing Swedish massage for further detoxing and balancing of the body, using Neal's Yard detox toning oils.
Warm Bamboo Massage, Deep tissue Massage, £45 for 60 mins
Maternity Reflexology & Massage, £45 for 60 mins
Angelic Reiki, £45 for 60 mins
Ear Candles. Indian head Massage £35 for 45 mins
Please contact Angela on
07967232118 or book here
or visit the "Island Foot Whisperer" on Facebook
More info on Derek & Angela,s new Sole to Soul service.
Take advantage of the new Sole to Soul offer 30 mins with Derek and 30 mins with Angela for £80