Derek talking about Mediumship, how privileged he feels to be able to do it and use his natural gift of mediumship to help others.
There is often some confusion between what a medium is and what a psychic is. The basic difference is that a psychic reads from your personal energy/aura and will tell you about you. Derek, as well as being very intuitive, is a very skilled Aura reader and often see colours around people.
A medium connects on a higher level with the world of spirit and connects with your loved ones, family and friends who have passed on to the spirit world. A medium is also psychic, but a psychic is not necessarily a medium. Derek uses his strong natural psychic abilities to do both. There is never any guarantees as this is classed as experimental.
Book here now!  or text 07468119635  send email
Derek likes to bring though your friends and family that can help you now, this can be a very healing experience. A private sitting should be both evidential in nature and an enjoyable experience. If Derek can't get a connection within the first 10 mins, then he will return any payments and suggest another time or Psychic medium. It can sometimes be helpful if you bring some thing belonging to the person with whom you would like to communicate.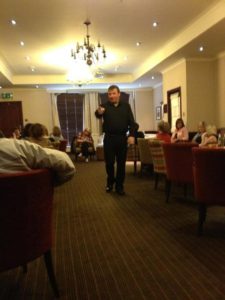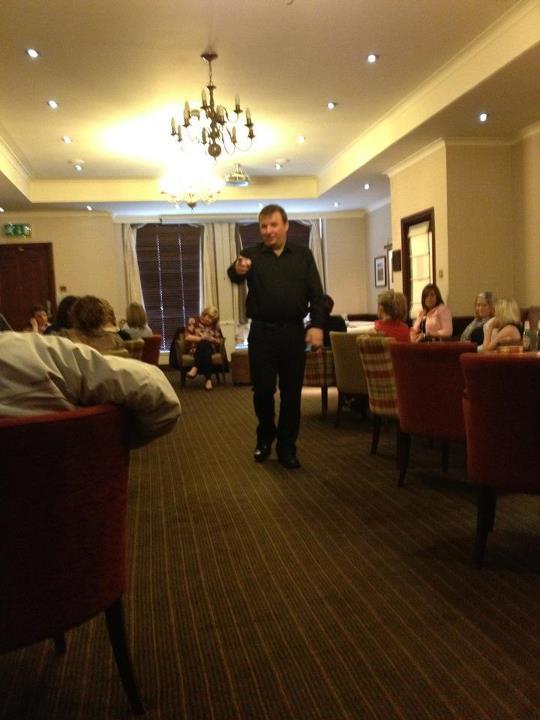 Derek has trained in all aspects of mediumship at the world famous Arthur Findlay College and attended many groups and development circles around the Uk, He is now helping others develop their gifts.
He is has gained a very good reputation for his mediumship skills, which he now teaches others to do he has demonstrated his skills on air, on TV, private sittings, groups and events all over the UK and abroad.
Client comments –
We're most fortunate to have such a talented medium, life coach etc. in Aberdeen. His abilities are awesome and I highly recommend anyone in need of change to make an appointment today. BH
I had a private reading from Derek and also hired him for a fundraiser and he is excellent and keeps his audiences attention and has a wide skill set. Jill
Myself, friends and family have all had readings from Derek. Every one of us, even the skeptical one and the one having a reading for the first time, have been really happy with our readings. Even if, at the time, some (myself included!!) have thought "no way could that happen" Well, time after time we have been proven wrong. Apart from his readings being very accurate, Derek really does live up to his name The Happy Medium. He's friendly, professional and seems to naturally put people at ease. I wouldn't hesitate to recommend him. LI
Derek gave an Interview about his Mediumship for a new Channel see below.
Derek has even worked abroad. Thank you for giving your time to do the physic presentation show to raise money for the Thomas Cook Children's Fund everyone here really enjoyed it and many of the guests are still talking about it and some who weren`t here at the time have asked if you are doing another one.  We have had fantastic feed-back from guests and Thomas Cook representatives who had individual readings, one phrase keeps cropping up "absolutely amazing", you have helped so many people whilst you were here on holiday, thank you once again.  Hope you can come and stay at Selen 2 Hotel in Icmeler Turkey again soon so that we can again organise another charity night – great entertainment and something completely different for our guests. Take care, hope to see you soon.
Colleen.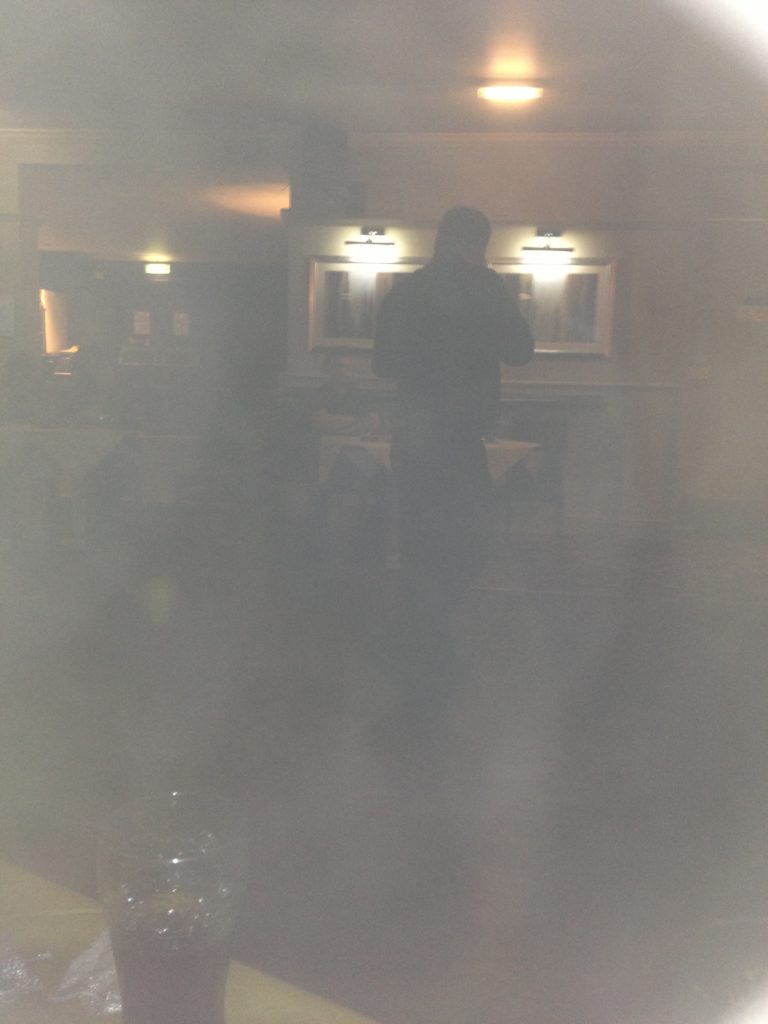 My 5 friends and I arranged to have Derek give us individual readings recently and everyone was impressed by his talents. One skeptical friend came back from her reading in happy tears after receiving a message from her recently deceased relative. The following day she looked relaxed and happy  – for the first time since the funeral she told me she felt as if a huge weight had been lifted. So on behalf of us all – thank you for sharing your skills Derek – we will be recommending you to others!
Liz and friends
"Psychic Mediumship Demonstration at my place just blew everyone away, Truely gifted Man." Tracy Gilmour, Argyll Holistic Therapy Oban
Very often people have taken photos of Derek and images have appeared in them, like in the photo above.
If you would like a small group session from Derek, we can now accommodate groups in our new treatment room. Great for families, and close friends.
We have to point out that we must still say by law that it is of an experimental nature and for entertainment purposes.
If you would like more info please contact Derek on 07468119635 or email derek@ahappymedium.co.uk
Book here now!  or text 07468119635  send email