CBD is the abbreviation for cannabidiol, one of the many cannabinoids, or chemical compounds, found in marijuana and hemp. You're probably already familiar with THC, which is another compound found in the cannabis plant.
But unlike THC, CBD is not psychoactive. In other words, it's not what gets you stoned.
A lot of my clients have been asking about CBD oil and as I am a Neal's Yard consultant I have some information on CBD oil if you would like you purchase some please contact me.( At Present there is a 60% off deal)  Or go to http://uk.nyrorganic.com/shop/ahappybody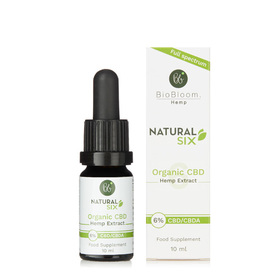 Just now you can get this from my A happy body webpage 
https://uk.nyrorganic.com/shop/ahappybody/product/5450/biobloom-natural-six-organic-cbd-hemp-extract-6/?a=12&cat=0&search=cbd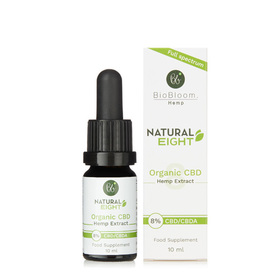 The stronger 8%
https://uk.nyrorganic.com/shop/ahappybody/product/5451/biobloom-natural-eight-organic-cbd-hemp-extract-8/
FAQs
CBD oil is a huge trend in the UK, so what exactly is CBD?
The use of CBD oil is hugely popular right now but its usage goes back thousands of years, originating in Asia, being brought west by the Roman empire after military campaigns and by the Greek physician Pedacius Dioscorides, who accompanied the Roman camp.
CBD is the abbreviation for cannabidiol, one of many cannabinoids, or plant chemical compounds found in both cannabis and hemp, this is what gives the plant its therapeutic properties.
What are cannabinoids?
Cannabinoids are chemical compounds that occur naturally in the human body and also in some plants (like hemp and cannabis).
How do cannabinoids work within the body?
Cannabinoids (from hemp / cannabis) interact with receptors within our bodies own endocannabinoid system (ECS) to trigger various physiological actions. The ECS plays an essential role within the body and cannabinoids are vital for it to function effectively.
When cannabinoids are produced within the body they are commonly called endocannabinoids, 'endo' meaning 'internal' or 'within'.
Whereas when cannabinoids are produced by plants they are often called phytocannabinoids, 'Phyto' meaning 'of a plant'.
I will explain the endocannabinoid system simply
The human endocannabinoid system was first discovered in the 1990's and is a network of receptors spread throughout our entire body that control some of our most vital life functions. Including the immune system, memory, appetite, sleep pattern, mood and pain sensation. It has been described as 'the supercomputer that regulates homeostasis in all mammals'. Simply put this means it's always regulating functions in our body to keep us in a state of wellbeing.
Why may I need to support my endocannabinoid system?
Unfortunately, many things like pollution, poor diet, stress and lack of exercise can lead to our bodies being unable to produce our own endocannabinoids, so the ECS (endocannabinoid system) may become deficient and our health or feelings of wellbeing may deteriorate.
How does CBD oil work?
CBD and other cannabinoids found in plants are similar to our bodies own endocannabinoids, research has shown they can interact with our endocannabinoid system. Researchers have found evidence that supplementing with phytocannabinoids, such as CBD, couldhelp our endocannabinoid system to function properly, regain balance and therefore support greater wellbeing.
I've heard there are different forms of CBD, what's the difference?
CBD is not the only cannabinoid (found in cannabis and hemp), over 113 different cannabinoids have been discovered in the cannabisplant, each interacts with our endocannabinoid system in different ways. CBD is the most abundant cannabinoid but the others also play a role in regulating different aspects of our wellbeing, for example CBDa is often associated with pain relief and CBDg associated helping improve sleep patterns.
What's the difference in the strength of each CBD oil?
CBD products are labelled with either milligrams (mg) of CBD or the percentage of CBD, sometimes both. E.G. 500mg of CBD within a 10ml bottle of CBD oil is 5% strength.
6% strength (600mg CBD/CBDa per 10ml) = 2.4mg CBD/CBDa per drop.
8% strength (800mg CBD/CBDa per 10ml) = 3.2mg CBD/CBDa per drop.
Will CBD oil make me high or is it different to cannabis?
CBD doesn't have the psychoactive properties of its more famous cousin THC (Tetrahydrocannabinol) found in marujuna / cannabis. To make a product legally compliant it must contain less than 0.2% THC. The CBD in the products we sell is standardised to contain less than 0.2% THC, this is a level below the amount considered to result in any psychoactive effect.
How do I take CBD oil?
Just drop the desired amount under your tongue and hold for 2-3 minutes before swallowing. If you struggle with the taste try brushing your teeth beforehand or try placing the CBD oil onto a bit of chocolate. Dropping CBD oil under the tongue (sublingually) allows the CBD to get directly into the bloodstream, via the salivary glands.
What dosage should I take?
Due to the individual characteristics of each user, such as age, weight, metabolism or concern, CBD dosage may vary; please see notes below. If you're on prescription medication, pregnant or breastfeeding please chat to your healthcare practitioner / GP.
Always start on the lowest dosage as indicted on the label – 1 drop daily. If your healthcare practitioner advises you may wish to take a higher dose, make sure to split over the course of the day and build up slowly until you reach your desired effect. Please do not exceed the 160mg food supplement daily limit
As with all natural remedies some people may feel benefits straight away, whilst for others it may take longer. Once you find the dose that suits you it is recommended to stay at the same dosage, taking more does not increase the benefits of the CBD oil.
How should I store my CBD oil?
We would advise you store your CBD oil in a cool dark place, away from direct sunlight. During the hot summer months it may be beneficial to store it in the fridge.
Are there any side-effects if I take CBD oil?
Although there are a few potential side effects of using CBD, they are minor and often short-lived. Not everyone will experience them and the potential therapeutic benefits often out way these minor irritations. But please be aware of these potential side effects.
Dry mouth
Dizziness
Drowsiness
Reduced blood pressure
Delay, occasionally even inhibition of certain medicines' effects
Can we make any health claims with CBD oil?
CBD oil is not a medical product, we sell it as a food supplement. It supports homeostasis or balance of the endocanabinoid system and may therefore support wellbeing. We cannot give out advice on using CBD oil for anything medical related. It's always important to do your own thorough research before trying it out.
The amount of information and variety of products can be overwhelming. So how do I know what's best for my needs?
As with most things in life not everything is equal. The quality and therefore potency of CBD products on the market varies:
Always look for a 'full spectrum' extract rather than isolate, full spectrum means it contains a wide range of other cannabinoids
alongside other plant chemicals, this means it has synergistic benefits.
Isolate means that one element of the plant has been extracted and everything else excluded, it is highly processed.
A good quality CBD producer will be able to provide technical data / lab reports for their extracts.
Does the extract producer grow their own plant material? Most on the market don't, rather buying bulk from another producer.
Whereas a company that is responsible for the whole process from seed to bottle knows exactly what is in the end product and is responsible for the quality and processing of the plant material.
Can I vape CBD oil or put it one of our aromatherapy diffusers?
The CBD oil we sell is classed as a supplement and is only suitable for oral use and not to be used in a vaporiser, diffuser or for smoking.
Is CBD legal?
CBD oil is legal in the UK, if it is manufactured in a way that does not result in unacceptable levels of undesirable substances – such as THC, the psychoactive substance in cannabis, it must contain less than 0.2% THC to be legally compliant.
Can I sell CBD to under 18 year olds?
We cannot recommend CBD oil to under 18 year olds
Can I fail a drugs test when taking BioBloom CBD oil?
We suggest that pilots and members of comparable professional groups should consult their employers prior to taking Biobloom full spectrum CBD-drops.
Can I travel abroad when using BioBloom CBD oil?
The rules of the destination country apply here – in the Arab states the THC tolerance is very low, please check before travelling.
BioBloom are an international family business who are dedicated to research and production of organic hemp flowers and CBD products. They carefully develop products based on sound scientific data and cooperate with experts from phytochemistry and pharmaceutical industries.
BioBloom stand behind their products from the moment of planting the seed to the time they seal the bottle. Hand picked andprocessed organic hemp plants are gently dried for up to 36 hours at a maximum temperature of 50˚C. The seeds are cold pressed topreserve all healthy ingredients.
How is the CBD extracted in BioBloom?
BioBloom CBD oils are made using Supercritical CO2 extraction, in a certified laboratory under the strictest quality standards – this allows for plant extraction without using harmful chemicals and it also guarantees that all natural nutrients contained in the plants are preserved. Through this process they produce a CBD product closest to the natural state of the plant.
Here are some key points about CBD oil by BioBloom:
Quality you can trust – lab tested.
Organic, raw, solvent-free and Non-GM.
100% natural. Vegan.
Designed to support a balanced Endocannabinoid System.
Made from the highest quality ingredients.
Dropper built into cap to make dosing easier.
CO2 Supercritical extraction method. (extracted without the use of solvents)
Contains a full spectrum of cannabinoids and terpenes.
Non-psychoactive (only contains legal trace amounts of THC)